Mantana Tour & Travels has a very long and rich history. As early as in 1890, during the British occupation, Abdul Rahman started his service of renting out Houseboats in Kashmir. With hard work, he managed to gain five houseboats, which were situated at the Dal Lake nearby Srinagar. Kashmir had always been a holiday location for people from all over the worlds. Kashmir was during a long period a centre of sufizim evev the Sanskrit culture and rich in literature, sculpture, music, dance, painting, Handicraft and architecture. Abdul Rahman hoped his houseboats would provide a good stay for them who wanted to enjoy art culture and the beautiful nature of Kashmir.

His son, Ahmadoo (Karnai) Ratta, took over the business 1918. In his days, during the British occupation, Kashmir was a large principality, already famous for his hospitality. Ahmadoo Ratta took the rental business to a higher level. He changed the houseboats into floating palaces and he took care that his guests were treated like kings. From all over the world, the rich and famous visited his houseboats and, after the Second World War, the High officials of the United Nations were regular guests.
Profile People Who Stayed with Ahmadoo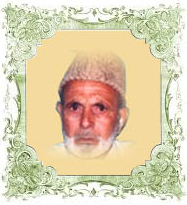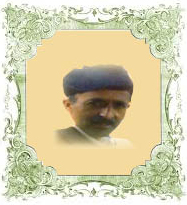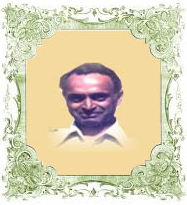 After Ahmadoo passed in 1972, his three sons, Gulam Mohammed, Gulam Nabi and Abdul Rahman, took over the business which was called "Montana Houseboats". They also had their share of famous people, especially since the Bollywood movie industry had discovered Kashmir as a good location for their movies. Actors like Prithvi Raj Kapoor, Raj Kapoor, Deelip Kumar, Ashabhosle and Mufat Lal stayed at the houseboats.

In 1976, the three brothers started a small travel agency in Kashmir, Mantana Tour and Travels, to provide the growing quantity of Indian foreigner tourists and for a good summer or winter holiday in the Kashmir. Beside places to stay (in houseboats or else were), they offered trips and tour through the mountains and religious trips to the many temples, shrines, nature in the area of Srinagar.
Sadly, the second brother died in 1987. This was a big loss to the family, since Gulam Nabi was the one who cheered everybody up when needed. His passing was also the beginning of a more difficult period. The struggle for Kashmir between Pakistan, India and China since 1947, finally started to have effect on tourism. Especially on the international tourism, since a negative advice for travelling into Kashmir was given.
The two remaining brothers now had more time to concentrate on Sufism. In the hard days they were a big support, not only to their own family but also to their neighbours, friends and the people who asked them for support. The youngest brother, Abdul Rahman, also known as "Tiger", passed away in 1988, leaving the eldest brother Gulam Mohammed the task to point out the successors of the business.

In 2003, Pakistan and India came to a ceasefire. They agreed to solve their dispute over Kashmir in a peaceful way and Pakistan reopened his airspace for Indian flights. A new period of peace came and with that, new chances for The Family Ratta. In 2004, Gulam Mohamed Ratta the elder son also passed away and left the task to Manzoor Ahmed Ratta to support the business of their great grandfather.

Manzoor Ahmed Ratta
Manzoor Ahmed Ratta, son of Abdul Rahman Ratta, came to live in Delhi, India, in 1985, to provide support for his family that stayed in Kashmir. For years he had been working in the heat of New Delhi. But he couldn't forget the history of his family and in 2000 he decided to restart a Travel Agency in Kashmir and open up branch office in New Delhi. His first goal was to revive the tourism in Jammu and Kashmir. Manzoor Ahmed Ratta has travelled around all major tourist cities in India to gain the most information and environment with all his knowledge of India, he understood he could offer a good trip through all over India.

Nowadays Montana and his well trained staff are taking good care of the Guest. The Houseboats Montana has made a best name in Kashmir and around the world. It is Famous for Good Food, Good Facilities and Good Services and Mantana Tour and travels has made a big name in travel Industry and Manzoor Ahamed Ratta is owner of Montana Groups of Houseboats and Mantana tour and travels.

The Houseboats have regained the luxurious glory that the (great-) grandfathers originally created. The office in Delhi has grown rapidly with more than 500 clients in 2009, Manzoor has employed eight enthusiastic colleagues and a team of fifteen private chauffeurs in Delhi, to help him take care of the tourist that trust their journey of India through Mantana Tour. Mantana Tour has gained good contracts with the best hotels through India, to be certified of the best rooms against the best prices. By travelling to Belgium, Holland, Dubai and South Africa, Manzoor created good contacts with foreign Travel Agencies.

This would not have happened without the spirit of their forefather, nor without the hard work of the brothers. Our head office is located in Kashmir- the Paradise on the earth. Our branch offices is in Mumbai, New Delhi India is the most popular tourist destination for the travellers across the globe and New Delhi is not only its political capital but also the fastest and one of the busiest metropolitan of the world. Regarding our services we would like the say the we are highly professional in all kind all services related to travel management. Mantana Tour has organised few junior International Cricket Tournaments in Delhi, Mumbai and Kashmir. The International school were from South Africa name of the school Stanger Manner, Islamia College, Al-Aksa, Berea West.
I always pray (Dua) for all those people families who gave me big time support me in my business and want to say thanks to all of them for keeping me in their prayers (Dua) all the times and i always pray (dua) for all of them from bottom of my heart Allah reward them all.

Mantana Tour and Travels has became one of the leading and top ranked Indigenoue Inbound Tour Operator around India. Mantana Tour is affililiated and recognised by
The IATO (Indian Association of Tour Operator)
The TAAI. (Travel Agents Association of India)
The ADTOI (Association of Domestic Tour Operations in India)
The TASK (Travel Association Srinagar Kashmir)
The (Professional Golfers Association of India)
The Government of Jammu & Kashmir Department of Tourism.
Click to View
These are the people who have travelled by Mantana Tour and Travels and stayed at Montana Houseboats and have dealt with Brother Manzoor.